ET A-Z Listing compiled from many sources.
There are just over 10,000,000 worlds in this universe with similar humanities to our own, this is but a few races who are or have been involved with our life wave for some reason.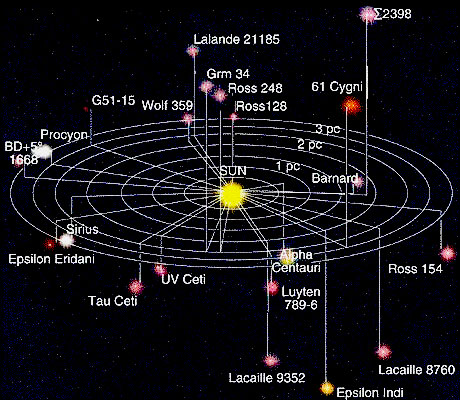 ---
Their skin is a greenish color.

They have very large almond shaped eyes.

They only have three fingers.

They have the ability to move objects with their minds, and are totally telepathic.

The source of food is an effervescent type of liquid that is highly vitalizing to their entire being.

Their eyes are a dark brown or black color.

Their main source of seeing is actually through their telepathic nature, not their physical eyes.

Their sense of hearing even transcends their telepathic nature.

They also have an ability to sense with the back of their heads.

The average life span is from 350 to 400 of our earth years.

Their highly developed spiritual nature has allowed them to never age, since they have the ability to transcend time and space.

They terminate the life when the contract that has been arranged for their existence is up.

higher physical 'density' for their size

often wear short 'Roman' or 'crew' style haircuts

The command progression in this Reptilian society are the Draco who are the winged Reptilians first in command

Secondly the Draco who are the non winged Reptilians
The dominators were the Orion Empire

The Black League was the resistance to the evil domination of the empire

"During many of the Egyptian dynasties it was quite common to have a visitation from a Sirian in the disguise of one of their Gods ... Sirius was one of the first areas to be colonized by beings from the Lyran Star group and is more advanced in a metaphysical sense."
http://www.bibliotecapleyades.net/vida_alien/esp_vida_alien_19a.htm